Hours of Operation
Fall 2020 Hours
Tuesday 5-8pm
Wednesday 3-8 bar-9pm
Thursday 3-8 bar-9pm
Friday 12-9pm
Saturday 12-9pm
Sunday 12-7pm
Monday Closed
---
We encourage golfers to call when they are on #16 to place their order.
In addition to our food service, Uniontown Bar and Grill is now offering mixed drinks to-go! We are selling 16 oz bottles filled with your choice of cocktail! There are two doubles per bottle (equivalent to 4 single drinks or one quadruple drink!)
We have standard cocktails available at the following pricing:
Red / White Sangria, Margarita, Blood Mary, Vodka Cranberry, Malibu Bay Breeze, $14
Long Island Iced Tea – $16
We can also mix up your favorite cocktail, just call in the order and we will customize your drink for you.
**pricing will vary for specific liquors
Please call 908-454-1884 ext 2 to place your order.
---
NEW GOLFERS MENU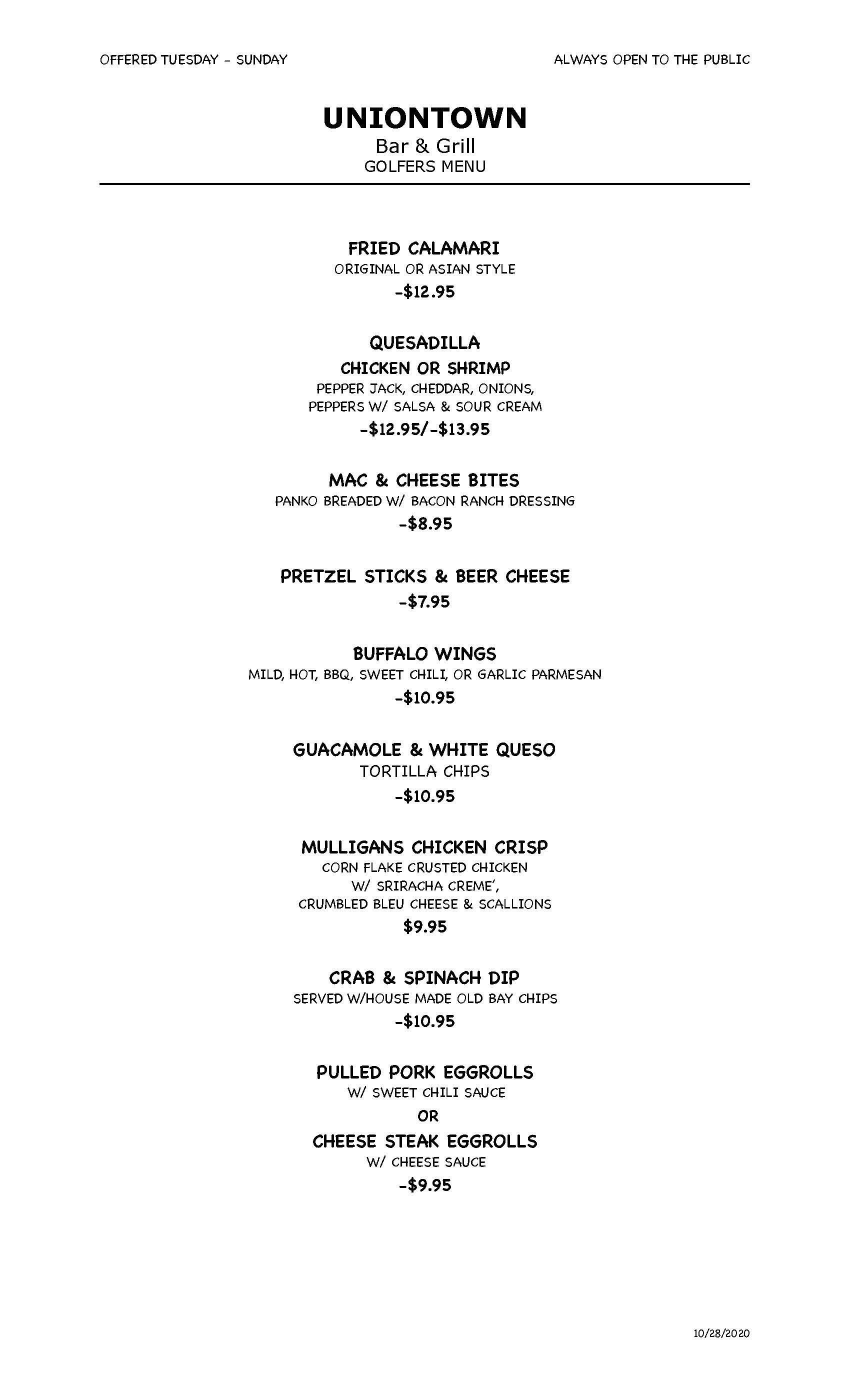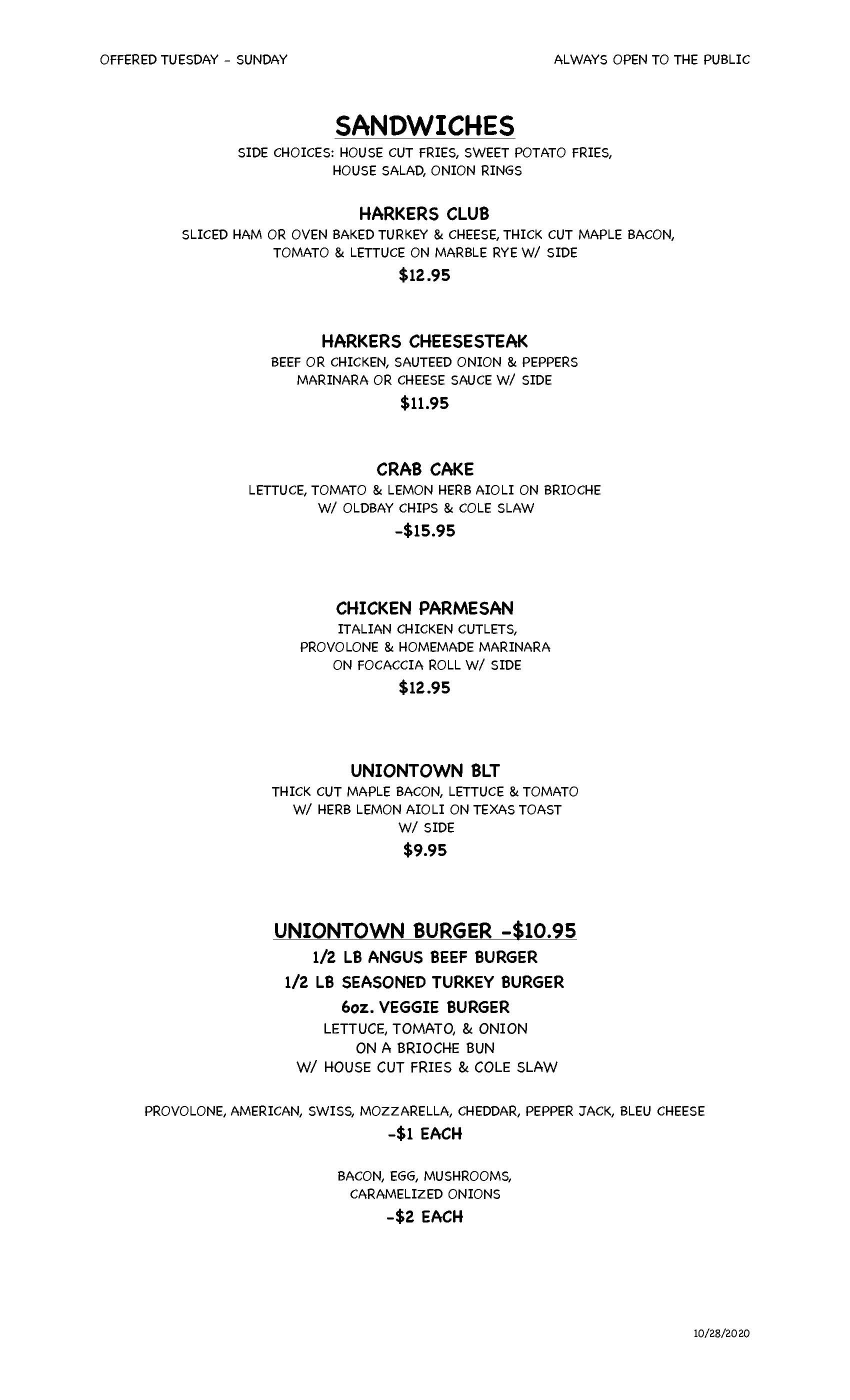 UNIONTOWN DINNER